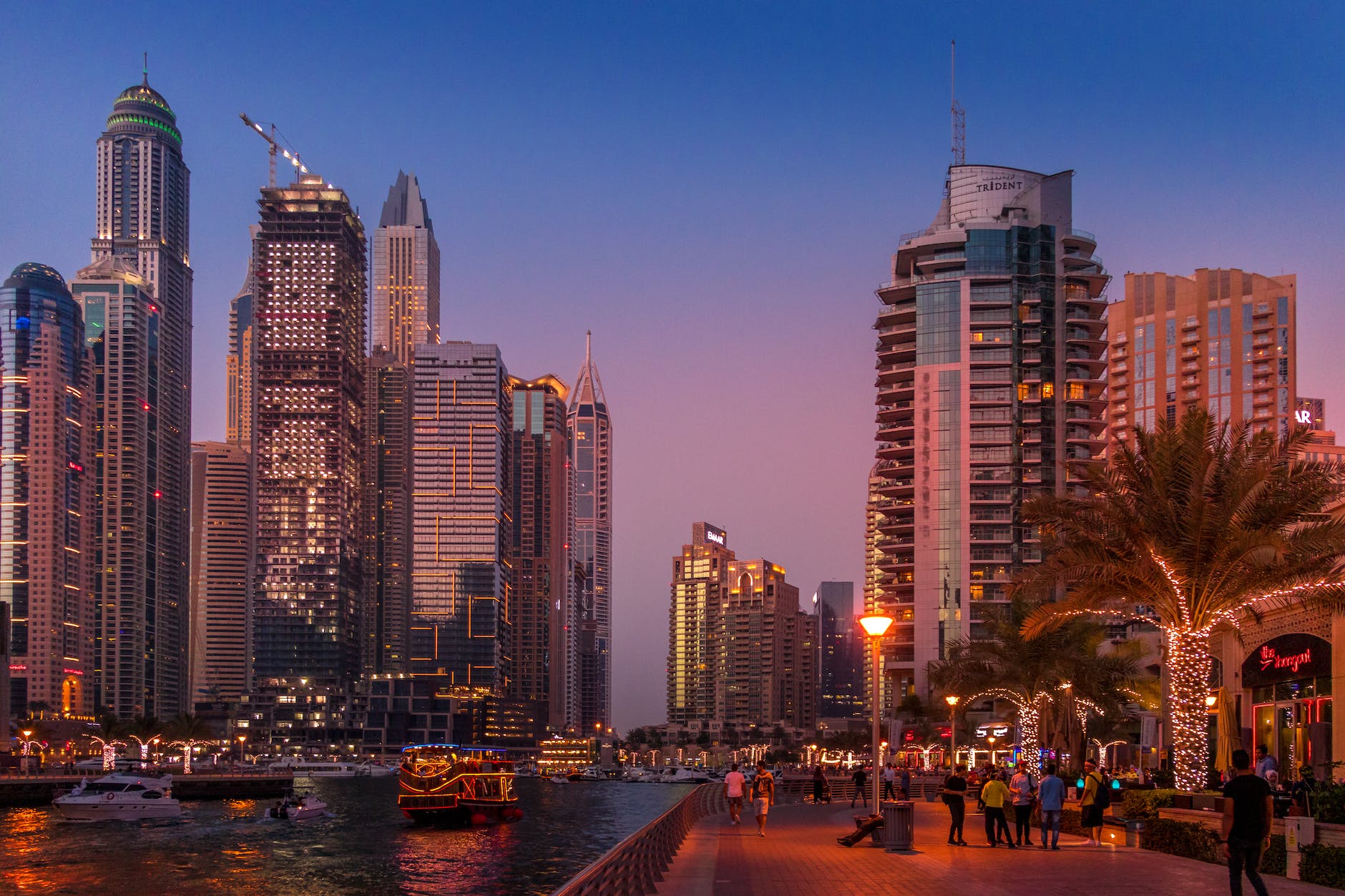 Estimated Expenses for a 3-Month Stay in Dubai
Estimated Expenses for a 3-Month Stay in Dubai : The cost of spending 3 months in Dubai can vary widely depending on your lifestyle, preferences, and spending habits. Dubai is known for its diverse range of attractions, activities, and accommodation options, each with its own associated costs. Here's a general breakdown of potential expenses for a 3-month stay in Dubai:
Accommodation:

Budget Hotel/Hostel: $1,200 – $2,000 (per month)
Mid-range Hotel/Apartment: $2,500 – $4,000 (per month)
Luxury Hotel/Apartment: $5,000 and above (per month)

Food and Dining:

Meals at Affordable Restaurants: $10 – $30 (per meal)
Groceries and Cooking at Home: $300 – $600 (per month)
Dining at Mid-range Restaurants: $30 – $100 (per meal)

Transportation:

Public Transportation (Metro/Bus): $2 – $3 (per ride)
Taxis and Ride-Sharing: $10 – $30 (per ride)
Monthly Transportation Pass: $80 – $100 (approx.)

Entertainment and Activities:

Entry to Tourist Attractions: Varies ($10 – $50 or more per attraction)
Leisure Activities, Movies, etc.: Varies ($20 – $50 per activity)

Communication and Internet:

SIM Card with Data: $15 – $30 (approx.)
Internet Subscription: $50 – $100 (per month)

Healthcare and Insurance:

Health Insurance: Depending on coverage and provider
Medical Expenses: Varies

Miscellaneous:

Shopping, Miscellaneous Expenses: Varies
Total Estimated Cost for 3 Months: The total cost can range from approximately $5,000 to $15,000 or more for a 3-month stay, depending on your choices and preferences.
Searching for Jobs on a Visit Visa
While it's possible to search for jobs while on a visit visa in Dubai, there are a few important things to consider:
Legalities: Visit visas are typically granted for tourism purposes and may not allow you to work in Dubai. Engaging in employment activities while on a visit visa can result in legal issues and potential deportation.
Employment Restrictions: To work legally in Dubai, you'll need a valid employment visa sponsored by an employer. Employers in Dubai generally require candidates to have a job offer before they can apply for an employment visa.
Job Search: While you can search for jobs and attend interviews on a visit visa, it's crucial to secure a job offer and follow the proper visa and work permit procedures before starting work.
Duration: Visit visas are usually valid for a specific duration (e.g., 30 days, 90 days) and may or may not be extendable. Ensure you adhere to the visa's terms and conditions.
Urgent Requirement: HSE Engineer Jobs in ADNOC Company
Top 10 Secrets to Find Jobs in Dubai
Urgent Requirement : HSE Officer and HSE Supervisor Jobs in UAE – Fresher/Experience
Urgent Requirement : HSE Officer and HSE Supervisor Jobs in Aarvi Encon
Fresher/Experience HSE Officer and HSE Engineer Jobs in UAE :Urgent Requirement
It's recommended to research and understand the visa and work regulations in Dubai before embarking on a job search. To work legally, it's advisable to secure a job offer and go through the appropriate visa application process to obtain an employment visa. Consulting with legal experts or professionals specializing in UAE immigration can provide accurate and up-to-date information based on your situation.