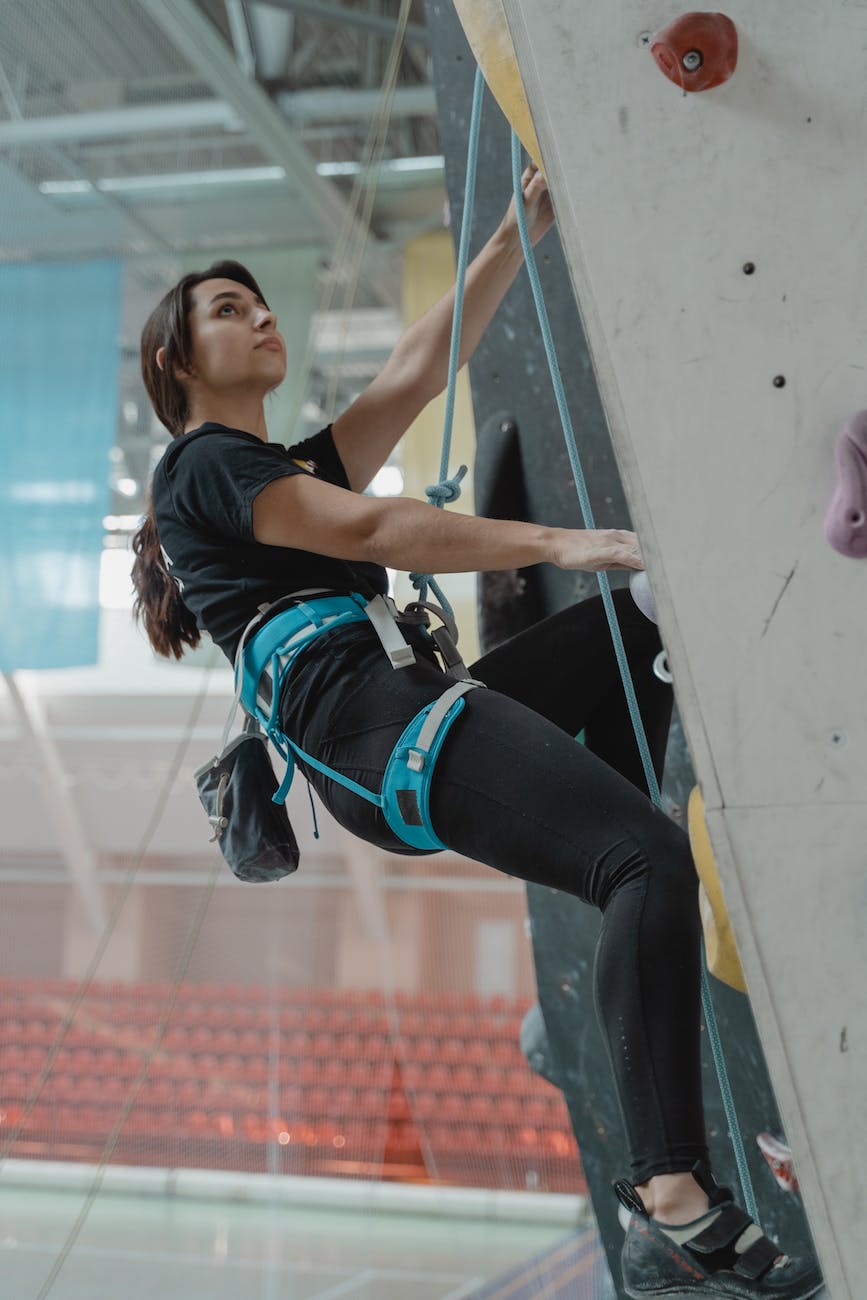 Personal Fall Arrest System
Personal Fall Arrest System : When any worker works above 6 feet i.e. 1.8 meter, then it is the responsibility of the company to provide Personal Fall Arrest System (PFAS) component to protect workers from accidents like fall of person from height.
For this, personal fall arrest system such as life line, full body harness, fall arrester, guard rail and safety net etc. is arranged by the management through the company. So that in the event of falling from above, the workers without any injury can be saved easily.
While doing height work, many types of safety precautions are provided by the companies, here are going to discuss about some major safety precautions which are mainly provided by all the companies for the workers.
Personal Fall Arrest System (PFAS)
There are all the components of Personal Fall Arrest System such as full body harness, lanyard, life line, connector and anchorage, which has the capacity to stop about 2400 kg.
1.Full body harness is used at all times for Personal Fall Arrest System.
2. Can give a force of about 816 kg (1800 lbs) on a worker when he is using full body harness.
3. The lifeline that is being used should neither have cuts in it, nor should the rope be frayed.
4. The minimum tensile (flexibility) of D-Ring and snap hook should be around 2268 kg (5000 lbs).
5. When the life line is being installed, it is always mandatory to put it under the supervision of the competent person. If it is not under the supervision of the competent person, then the use of life line is prohibited without its inspection.
6. The minimum breaking capacity of harness lanyard and vertical life line should be approximately 2268 kg (5000 lbs).
7. When vertical life line is being used, it is mandatory for each employee to have a separate life line.
8. The snap hook being used should be of locking type only.
9. Make sure that the size of D-Ring is always bigger than Snap hook or not.
10.Company should provide fast-paced rescue in case of any fall off person from height and there should be separate rescuer for each worker.
11. Life Line should always be made of natural fiber rope, Polypropylene rope.
12. It is mandatory for Personal Fall Protection to check damages after every work shift.
13. After wearing the personal fall protection system, the attachment point of the harness should be checked whether it is in the middle of the back or not.
A – Anchor Point
The anchorage point for fall arrest system or life line should always be safe and its capacity per worker should be around 2268 kg (5000 lbs).
Note-Anchorage should never be used for any hole or pipe coming out of any building.
B – Body Wear (Full Body Harness)
PFAS (Personal Fall Arrest System) requires a full body harness because it distributes the force exerted on the harness in the event of a person falling and reduces the possibility of body injury to a great extent.
C – Connecting Such as Lanyard(Connecting Device)
The connection device (Full Body Harness) that connects all the components to each other. In other words, you can say that it connects A and B, that is, it connects the anchorage point to the harness belt worn by the worker.
Training
All the workers who are going to work at height need to be well trained about PFAS by a competent person, so that they can follow PFAS correctly. Must be known. Because different locations can have different types of potential hazards.
When scaffolding is made, guardrails are made to prevent workers from falling. It is not that guardrails are made by placing pipes according to the platform, but it has a standard and we manufacture it on the basis of that standard.
Standard used in guardrail construction-
1. Top rail should always be constructed at 1200 mm height from the platform.
2. Mid rail should always be made at 600 mm from the platform.
3. The width of Toe Board should be minimum 150 mm.
4.Top rail's capacity should be about 91 kg to bear outward and downward pressure.
5.Similarly, the mid rail should be capable of withstanding 68 kg of internal and external pressure.
6. Use of banding of steel and plastic is prohibited for making top rail.
7. Wire-rope rail which is fixed on the top rail should be fixed at about 6 feet i.e. 1.8 meter.
Safety net is used at a place where the possibility of fall of person from height is more and especially in the area where there is more traffic and tools and tackles are more likely to fall.