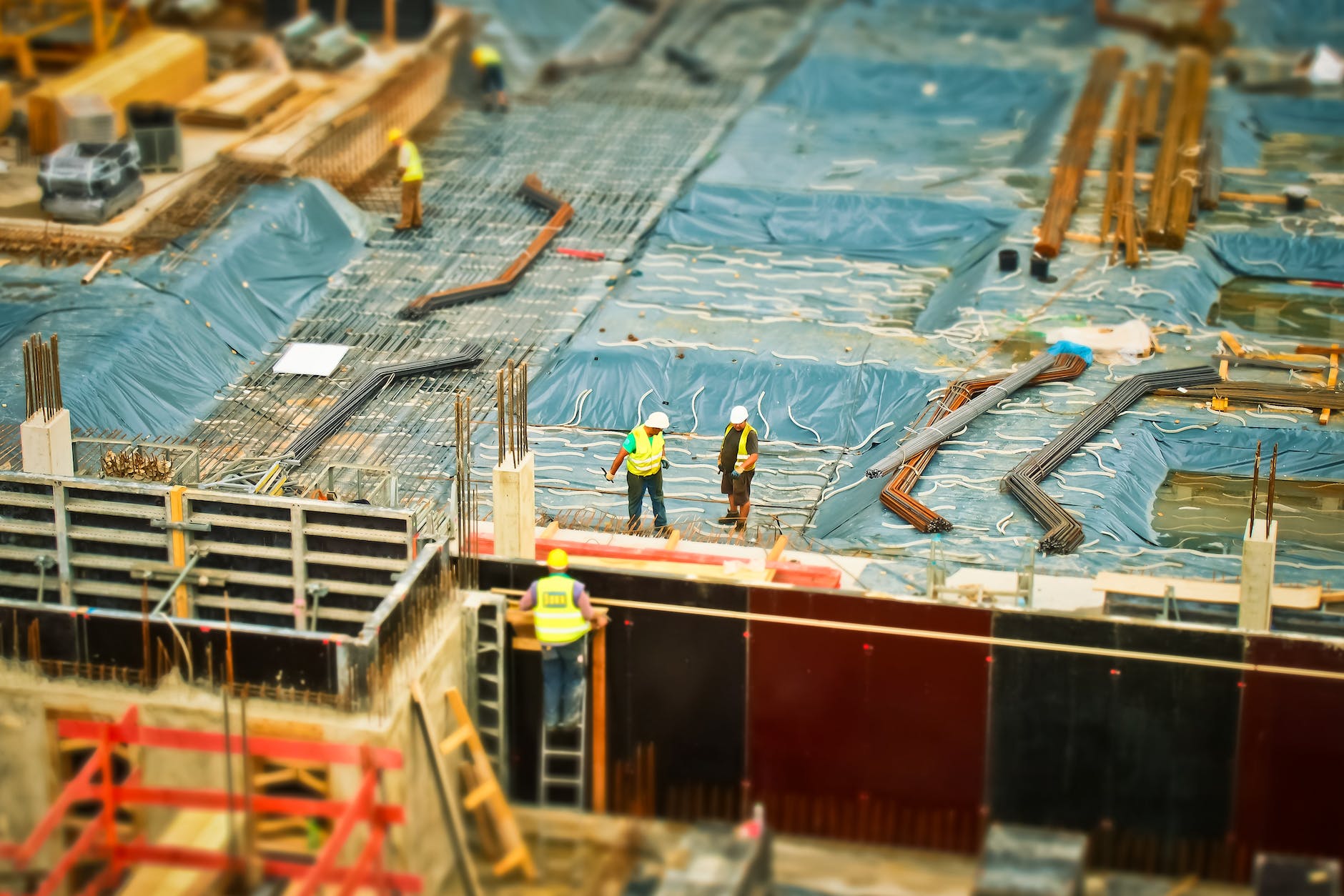 Fatal Four Hazards in Construction Site
Construction Focus Four Hazards
According to OSHA, there are four causes of fatalities in the construction industry, which are known as 'Fatal Four Hazards' or 'Construction Focus Four Hazards'. That's why it is necessary to evaluate the potential hazards before working at such a place, so that fatalities can be prevented.
Whenever any work is being conducted in the construction industry, hazards are ensured at such a place and it does not happen on any particular day but is available every day. If it is not removed after evaluation, then it becomes the cause of fatalities.
Let us understand the Fatal Four Hazards in detail
Fatal Four Hazards Consist
Falls
Electrocutions
Struct-By-Object
Caught-in/Between Situation
1. Fall Hazards
Whenever work is being done at height, it is necessary to use fall protection at such a place. If it is not used in the right direction according to the work, then it can cause fatalities. Fall is the main reason for incidents like fatalities on the construction site.
Fall protection is required to avoid fall from height while working at height. Some of these are as follows.
a. 6 Feet – General Fall Protection (Full Body Harness with Shock Observer, life line)
b. 10 Feet – Scaffolds
c. 15 to 30 feet – Steel Erection
If a person is working at the above height then at least one fall protection should be in place which is as follows – Guardrail System, covers, Personal Fall Arrest System (PFAS).
If work is being done at height, then before starting the work, it has to be seen whether any one of the above mentioned fall protection is given or not. It is not only necessary to provide Fall Protection, but its condition also has to be checked whether it is fit to be used or not.
For example, while starting the work, it has to be seen that there is no crack in the platform of the scaffold, there is no possibility of falling from the edges. It can be said that the dangers of falling have to be recognized.
2. Electrocutions
Electrocution is the second biggest cause of fatal four hazards. Therefore, OSHA has created specific regulatory standards for safety training and work operations for electrical work, which can put an end to hazards such as electrocution.
Here are some points related to some safe work practice for live electrical work on the working site, which is very important to use at the workplace, which is as follows.
Before starting electrical work, it is necessary to know and identify its usefulness.
When doing any work or using any equipment, the over head power line has to be found.
If any work is being conducted then it is necessary to make distance from the electrical power line.
Portable Electrical Tools should not be used until it is grounded and it is also mandatory to be double insulated.
If the electrical cable is underground, then 'Ground-Fault Surge Protector' should be used to detect the fault.
Whenever scaffolding, ladder or any kind of platform is being used to work at height, there is a need to be vigilant about electrical hazards.
3. Struct-by Objects/Hazards
Any such object due to which a person may be injured or fatality may occur due to coming in contact. It can be any device, it can be any other piece that can cause problems.
Many times a person may have to face serious injury from a flying object, while he is not taking part in the work. OSHA has set rules for conducting work at such a location and also personal protective equipment for those who are visiting that area. Because the safety equipment itself can increase the distance between accident and death.
OSHA has divided Struct-by-Hazards into four parts
flying objects
Falling Object
Swinging Object
rolling objects
OSHA has set some guide lines for workers working at such places to avoid potential hazards like structure-by hazards which are as follows –
All the heavy vehicles, motors being operated on the construction site have to follow the construction standard of OSHA.
Proper self protection equipment has to be provided before working at such a place. In this the reflection jacket is prominent which provides visibility.
Before using any equipment or driving the vehicle on the construction site, they have to be given training.
Where there is a possibility of structure-by hazards, always choose qualified persons to work.
A flag man should be appointed at such a place who keeps directing the driver.
4. Caught –in/ Between
Construction Site There are some such accidents which happen suddenly or without any kind of warning.
Like :-
Collapse of soil while working inside Trench, Excavation or Cave-in.
Getting buried inside a fixed structure.
Getting stuck of any part of the body in between any rotatory parts.
While lifting heavy material, it suddenly falls on any part of the body and it gets crushed.
All the above mentioned accidents happen without any indication. If a person is working at such a place, then he needs to be alert.
While working in such places, it is necessary to consider the following points in order to avoid getting trapped in the middle of objects.
Whenever one has to go for work in a depth of 5 feet or more, it should be checked at the workplace whether adequate protective system is available or not.
If not available, never enter a trench that is 5 feet or more deep.
Before entering the trench, it has to be ensured whether the excavation is secured through sloping, shoring, benching or trench shield.
One should never go between moving and fixed objects or touch rotatory parts without guard.
Conclusion
To avoid Fatal Four Hazards within the Construction Industry, all the above mentioned points have to be followed compulsorily. There is an incident like fatality at the working site and when its accident is investigated, it is found that the reason behind the accident has been to disregard the safety rules.
While working on the working site, there is a need to make the workers aware of the safety rules and the rules which they have to evaluate whether they are in full effect or not. If the prescribed safety rules are being violated somewhere, then it is necessary to be strict towards it.