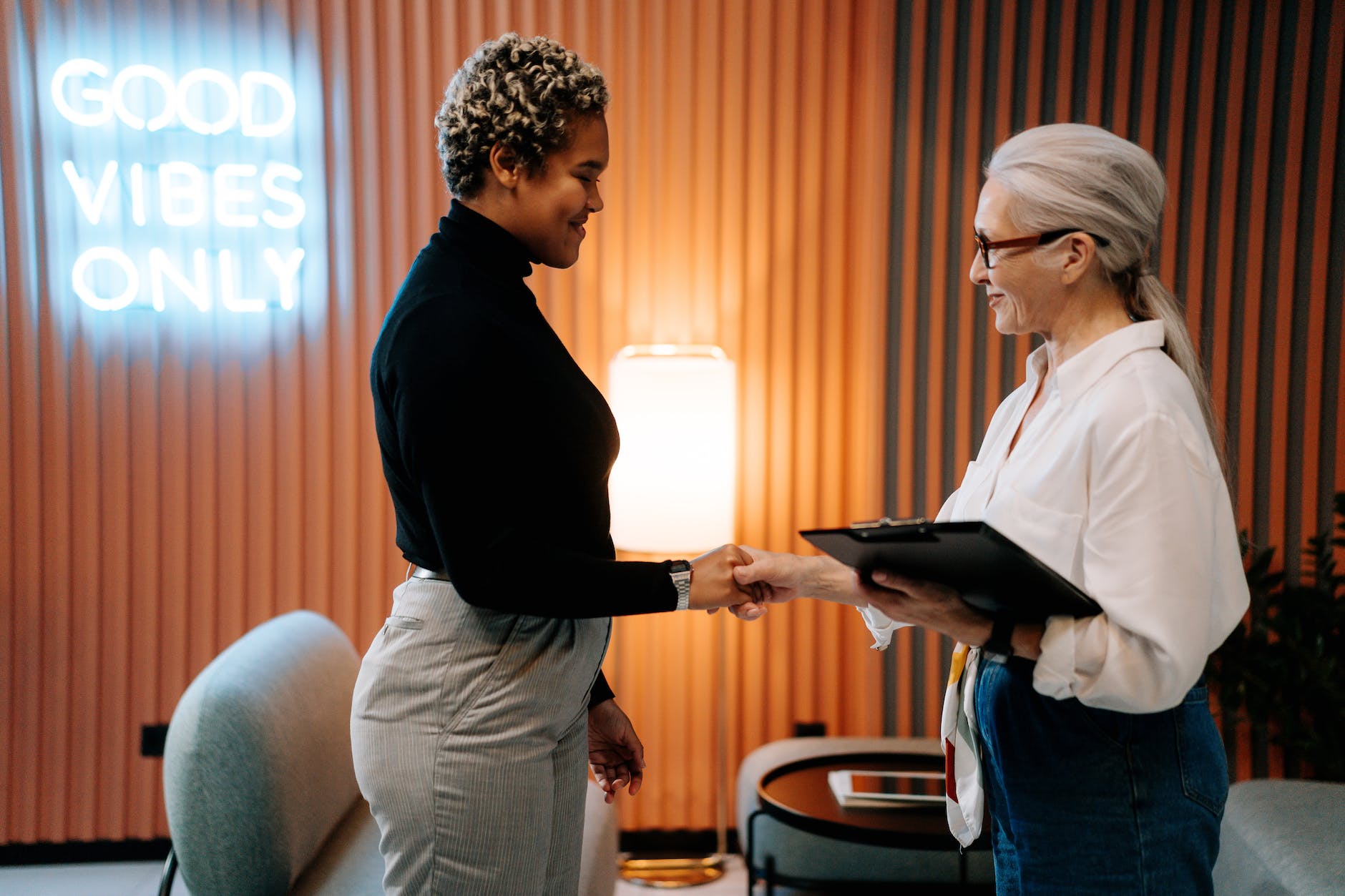 HSE Officer Job Vacancy in Qatar: Shutdown Project
HSE Officer Job Vacancy in Qatar : In today's dynamic job market, opportunities for Health, Safety, and Environment (HSE) professionals are on the rise. If you're an HSE enthusiast looking to make your mark in a challenging and rewarding role, we have excellent news for you. Qatar, known for its rapid growth and development, is currently offering a lucrative HSE Officer job vacancy in conjunction with an exciting Shutdown Project. In this article, we'll delve into the details of this job opportunity, the responsibilities it entails, and why you should consider taking the plunge into this promising career path.
What is the HSE Officer Job Vacancy?
The HSE Officer job vacancy in Qatar is part of a Shutdown Project, a temporary operation aimed at upgrading, maintaining, or repairing industrial facilities such as oil refineries, chemical plants, or power stations. During a shutdown, the production processes are halted for a specific period, making it a critical phase where safety and environmental measures are paramount.
Job Description and Responsibilities
1. Ensuring Regulatory Compliance
One of the primary responsibilities of an HSE Officer is to ensure that the Shutdown Project adheres to all local and international safety and environmental regulations. This involves meticulously reviewing project plans and procedures to guarantee compliance at all levels.
2. Risk Assessment and Mitigation
Identifying potential hazards and conducting risk assessments are crucial aspects of this role. HSE Officers must work closely with project teams to implement effective risk mitigation strategies and maintain a safe working environment.
3. Safety Training and Education
Providing safety training and guidance to project personnel is essential. HSE Officers play a pivotal role in educating workers about safe practices, emergency procedures, and the proper use of personal protective equipment (PPE).
4. Incident Reporting and Investigation
In the unfortunate event of an incident or accident, HSE Officers are responsible for promptly reporting and thoroughly investigating the incident. They gather evidence, analyze root causes, and recommend corrective actions to prevent future occurrences.
5. Emergency Response
Being prepared for emergencies is crucial. HSE Officers must develop and implement emergency response plans, conduct drills, and ensure that all workers know their roles in case of emergencies.
6. Environmental Protection
In addition to safety, HSE Officers also focus on environmental protection. They monitor and manage waste disposal, emissions, and any potential harm to the environment during the shutdown.
Why Should You Consider this Opportunity?
1. Career Growth
Working as an HSE Officer in a Shutdown Project in Qatar offers excellent opportunities for career growth. You will gain valuable experience in managing complex projects and acquire skills that are highly transferable to other industries.
2. Competitive Compensation
The compensation packages for HSE Officers in Qatar are competitive, reflecting the importance of their role in ensuring safety and environmental compliance during shutdowns.
3. Global Exposure
Qatar is a hub for major international projects, and being part of a Shutdown Project here can provide you with global exposure and networking opportunities that can be invaluable for your future career.
4. Contribution to Safety
As an HSE Officer, you'll have the satisfaction of knowing that your work directly contributes to the safety of workers and the protection of the environment. It's a rewarding and meaningful role.
Conclusion
The HSE Officer job vacancy in Qatar's Shutdown Project presents a promising opportunity for individuals passionate about health, safety, and the environment. It offers a chance to make a difference, advance your career, and be part of a dynamic industry. If you're ready to take on the challenge and embark on a fulfilling career path, consider this exciting job opportunity.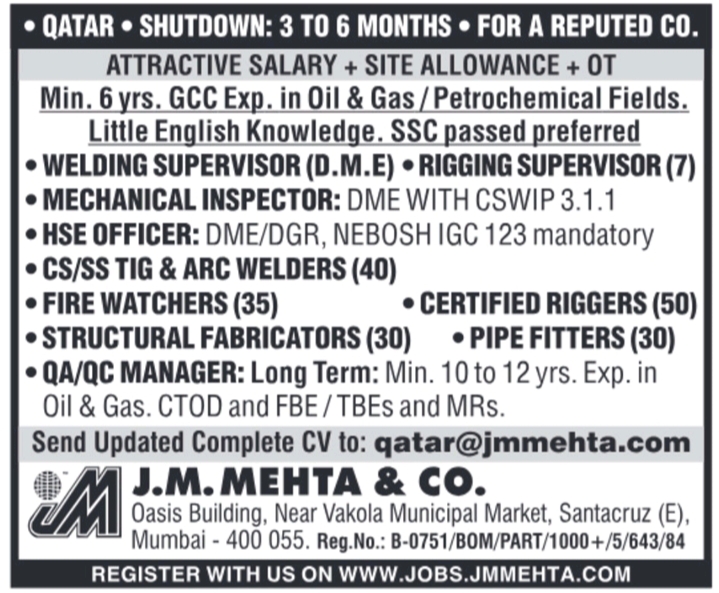 Safety Engineer Job Vacancy in Kuwait: Oil and Gas Project
HSE Advisor Job Vacancy in UAE: Urgent Requirement
HSE Officer Job Vacancy in Qatar: Long-term Requirement
Safety Officers Jobs in Oil and Gas Construction Project: Saudi Arabia
35 Safety Technician Jobs in Saudi: Urgent
FAQs
How do I apply for the HSE Officer job vacancy in Qatar's Shutdown Project? To apply, visit the official job portal or website of the hiring company and follow the application instructions provided.
What qualifications are required for this role? Typically, candidates should have a degree in a relevant field such as Occupational Health and Safety and relevant certifications. Experience in similar roles is also valued.
What is the duration of a typical Shutdown Project in Qatar? The duration varies depending on the scope and complexity of the project. It can range from a few weeks to several months.
Is accommodation provided for employees during the project? Housing and accommodation provisions may vary from one employer to another. It's advisable to inquire about this during the recruitment process.
Are there opportunities for career advancement within the HSE field in Qatar? Yes, Qatar's booming industrial sector offers numerous opportunities for career growth and advancement in the HSE field.