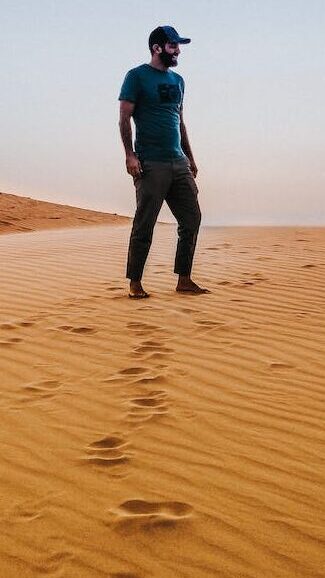 Qatar: Legal Rights of Workers and Employees
Legal Rights of Workers and Employees : In recent years, Qatar has garnered significant attention on the global stage, primarily due to its rapid development and preparations to host the FIFA World Cup in 2022. While the nation has made remarkable strides in infrastructure and sports, it's crucial to shed light on the legal rights of workers and employees in Qatar. This article aims to provide a comprehensive overview of the legal framework that governs the rights and protections of workers and employees in this Middle Eastern nation.
Understanding the Legal Framework
Qatar's Labor Law
At the heart of safeguarding workers' rights in Qatar is the Labor Law. This comprehensive piece of legislation outlines the rights and obligations of both employers and employees. Key provisions include working hours, leave entitlements, termination procedures, and more.
Kafala System
One of the critical aspects of labor regulation in Qatar is the Kafala system. It's essential to delve into its intricacies, as it plays a significant role in the lives of expatriate workers. We'll explore how this system works and its impact on foreign laborers.
Wage Protection System
Ensuring timely and fair payment is crucial for workers' welfare. Qatar has implemented the Wage Protection System to address this concern. We'll discuss how this system operates and its implications.
Workers' Rights and Protections
Equal Treatment
All workers in Qatar, regardless of their nationality, are entitled to equal treatment. We'll examine the legal provisions that prevent discrimination and promote equality in the workplace.
Health and Safety
Safety at the workplace is paramount. Qatar's laws mandate strict health and safety regulations to protect employees from accidents and occupational hazards. We'll delve into these regulations and their enforcement.
Employment Contracts
Understanding the specifics of employment contracts is vital for both workers and employers. We'll explore the key elements of these contracts, including terms of employment, benefits, and dispute resolution mechanisms.
Termination Rights
Workers have rights even when it comes to termination. We'll discuss the legal safeguards in place to ensure fair and just terminations, including notice periods and severance pay.
Challenges and Reforms
Migrant Worker Welfare
Migrant workers form a significant part of Qatar's labor force. We'll address the challenges faced by these workers and recent reforms aimed at improving their living and working conditions.
Human Rights Concerns
Qatar has faced scrutiny over human rights concerns, especially regarding workers' rights. We'll examine some of the criticisms and efforts made by the Qatari government to address these issues.
Conclusion
In conclusion, Qatar has taken significant steps to protect the legal rights of workers and employees within its borders. The Labor Law, the Kafala system, and various regulations ensure that both local and foreign workers are entitled to fair treatment, safety, and proper compensation. While challenges persist, the nation's commitment to reform and improvement is evident.
United States: Legal Rights of Workers and Employees
Singapore: Legal Rights of Workers and Employees
Saudi Arabia: Legal Rights of Workers and Employees
South Africa: Legal Rights of Workers and Employees
India: Legal Rights of Workers and Employees
---
FAQs
FAQ 1: How does the Kafala system affect migrant workers in Qatar?
The Kafala system, while designed to regulate expatriate labor, has faced criticism for its potential to lead to exploitation. Recent reforms aim to mitigate these issues by providing workers with more rights and mobility.
FAQ 2: Are there any penalties for employers who violate labor laws in Qatar?
Yes, employers who violate labor laws in Qatar can face penalties, including fines and even imprisonment in severe cases. The legal framework is in place to protect workers' rights.
FAQ 3: What rights do workers have if they believe they've been unfairly terminated?
Workers in Qatar have rights related to termination, including notice periods and severance pay. If they believe they've been unfairly terminated, they can seek legal recourse through the appropriate channels.
FAQ 4: How is the Wage Protection System enforced in Qatar?
The Wage Protection System is enforced through various mechanisms, including monitoring by government authorities and penalties for non-compliance. It ensures that workers receive their salaries on time.
FAQ 5: What recent reforms have been introduced in Qatar to improve worker welfare?
Qatar has introduced several reforms to enhance worker welfare, including changes to the Kafala system, improvements in accommodation standards, and efforts to address human rights concerns. These reforms are aimed at creating a more equitable and safe working environment for all.