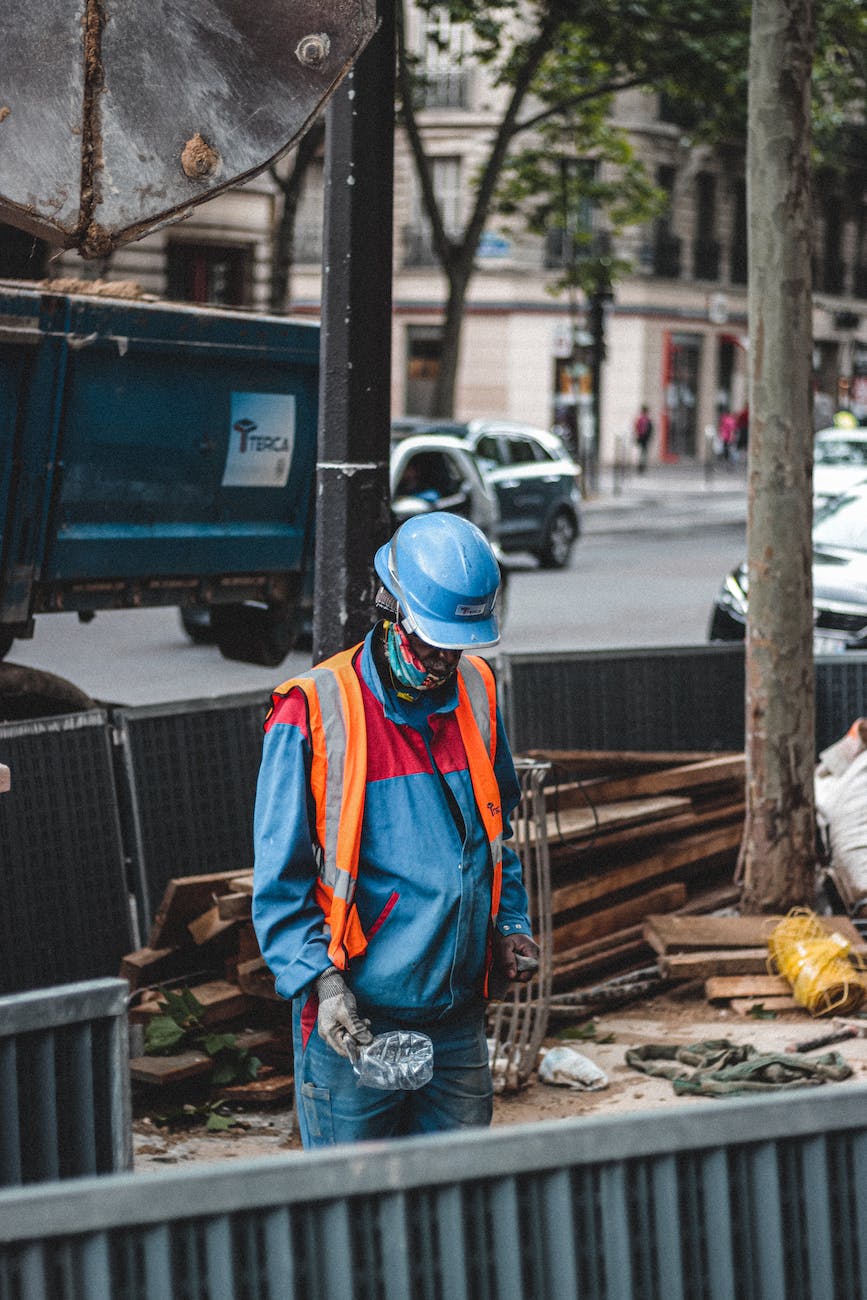 General Safety Rules in Workplace
General Safety Rules : For zero accident performance inside the company, there are some safety rules that everyone has to follow. It is the responsibility of every employee of the company that whatever safety policy is there inside the company, whether it is small or big, he should follow every safety rule so that other employees also follow it after seeing it.
Let us know about some important points of general safety topics-
General Safety Rules in Workplace
A) Security Checks
1. When going inside the company, do not forget to see the security of the identity card of the company on which there is a photo.
2. If a visitor is new, then do not forget to give your name, mobile number, address, timing and signature in the register kept at the security gate. You can be inquired from.
3.Personal protective equipment and any other material should be taken in and out from the same gate from which the gate is allowed to be taken and brought. Never try to take or bring it from any other entry or exit gate.
4. Before entering the company, do not forget to keep cigarette, match box, lighter, mobile, camera, torch and weapon at the security gate according to the factory premises.
All the above are prohibited inside the same company. If caught inside, paying a fine can be posted.
B) Other Safety Rules
Below are some points to know about general safety precautions in work place –
1. Smoking is strictly prohibited inside any company. Follow it strictly.
2. Always walk on the left side of the road and leave the road for other vehicles. Do not go to any operating area and do not take the short cut even after forgetting it. Otherwise there is a possibility of accident.
3. Always stay at your work place. Walking without work, walking is prohibited inside the pant.
4. According to the rules of the company, taking any kind of intoxicant with hose play, foolish behavior, gambling, illegal drugs and consumption of alcohol is strictly prohibited. It is forbidden to sleep in the working area.
6. The rules of traffic have to be followed strictly. The maximum speed of the vehicle inside the company should not exceed 40 km / hour.
It is mandatory for all the employees or visitors to follow all the instructions displayed inside the company completely.
8. Understand and follow all the instructions. Never break the safety violence of the company even by forgetting.
C) General Safety Precaution
Completely follow the points mentioned for job safety on your work site which are as follows-
1. First of all, know and identify all the hazards related to your job. After identifying the hazards, do not forget to take safety precautions related to them.
2. Know the process of reporting all the incidents, accidents that happen under unsafe condition.
3. Know the locations of fire fighting equipment such as fire alarm, manual call point, extinguishers, hydrants, safety shower etc. falling under your work area. It is the responsibility of all the employees, whether it is a small post or a big one.
4. When manual handling of material is being done, especially chemical, then know about the accident and precautions caused by it and its first aid procedure.
5. Always use correct PPE during work. That is to say, use Personal Protective Equipment according to the work.
6. Know well about the emergency exit plan and what role you can play in such times.
7. If there is any injury, immediately inform your supervisor about it.
8. If you do not know how to do any work in a safe way or have doubts, then know the proper method of working from your supervisor.
9. Cooperate fully in keeping the company together and keeping any document or material in order.
10. Try to know about the safe procedure for doing any work and to know the safety instruction very well.
11. Give entry inside the company to the same vessel which has an entry work permit. The same things apply for going inside the Confined Space. See on the permit whether there is a sign of engineer in charge or not.
12. Allow work on scaffolding that has permission from the scaffolding inspector.
13. When permission is given to work with electrical equipment, it is not given without the permission of the engineer in charge.
14. When a person is going to work above 1.8 meters, it should be seen whether he has a safety belt / harness available or not.
15. When allowing any rotating equipment to work, pay full attention to whether the electrical lock out has been taken or not.
16. When visiting the site, wear a safety helmet and safety shoes or say that using mandatory PPE. Apart from this, do not forget to wear the kind of PPE required for the job.
17. Do not forget to take excavation work permit for the work of excavation. Seeing the situation at work place, sometimes it is hot work and sometimes it is cold work.
18. Do not give permission to work until authorized permit is given to do any kind of work. At the time of getting the work done, it should be given full attention whether the work that is being done is being done in the plant area or in the non-plant area. Because it is necessary to take permission from the municipal office to work in the non-plant area.
19. When going to use Gaskets/nut-bolts/studs etc, it is necessary to take permission from the engineer in these charges. If you do work without permission, then only and only you will be responsible for the accident.
20. Do not give any task lightly or do not consider it small. Take proper precautions during all work.